Choosing the best non slip yoga mat is far from common guesswork. There are factors that you need to keep in check to make sure you make the best out of the money you spend on the yoga mats. Without wasting much time let's explore the factors necessary for the best decision.
THE MATERIAL
Choosing the best material often makes the difference between a worthwhile and crappy yoga experience thus you need to be aware of the different materials that manufacturers use. Some materials come in handy when you are up for durability while others are made to provide comfort and other factors such as fluid absorbency and Eco-friendliness. Let's breeze through the different types of materials.
PVC: This stands for Poly Vinyl Chloride and it has proven to be one of the most durable and reliable materials on the market. Apart from durability, it also has additional advantages of enhanced comfort and stickiness. The downside associated with this yoga mat is that it is not as environmentally friendly as other types.
RUBBER: If you are up for solidity combined with eco-friendliness, this proves a great alternative to PVC. It has all the attributes that PVC mats have but the only downside is that it comes with latex which can be a great disadvantage to those who are allergic to the substance.
COTTON: Cotton is one of the earliest materials that were used to make early yoga mats. Most cotton mats are quite thin and since the material is biodegradable, it is considered one of the most eco-friendly materials to use in a yoga mat. Additionally, cotton is a comfortable and highly absorbent material thus being a great option for those who sweat a lot. However, some has sweat resistant yoga mat that has different material.

JUTE: This material commonly comes from South-Eastern Asia and is used as fibers to come up with a highly resistant yoga mat when compared to cotton yoga mats. Additionally, the comfort and absorbency seem to be superior to cotton making it a better option.
THICKNESS
This is another factor that can make a huge difference between a great and poor yoga experience. When the mat is thin and you are a high-intensity yogi, you are bound to face painful contact points with the flow for instance the knees and wrists. On the other hand, if you choose a mat that is too thick, you may end up having problems with balancing as the ground is unstable. Let's explore the three types of thickness you may come across on the market.
1/4 Thickness: This is the highest thickness you can find on the market and it is typical for high-end mats to embrace this type. The obvious advantage is that they provide for more comfort and cushioning.
1/8 Thickness: This is the mid-range type of thickness and it provides the balance between comfort and portability. These provide enough comfort for frequent users on top of the associated easiness when you are expecting to carry them around.
1/16 Thickness: These mats represent the thinnest option and they have an obvious advantage of being ultra-portable. This makes them ideal for those who are constantly on the move as they can easily be folded and be carried around. The downside is that the more intense exercises can be uncomfortable, requiring you to make a few amendments to the regimen.
SIZE
You surely don't want to splash a lot on a yoga mat only to find out that you can't fit because it is too small for your body. The standard dimensions for yoga mats are 24×68 inches in width and length respectively. Typical yoga mat size are 24 inches in terms of the width while the length comes in a variety of sizes. The length can range from 68 to 84 inches thus leaving room for you to experiment on before you make the decision to buy.
STICKINESS
Being sticky is about how your skin adheres to the mat to ensure you are well secured in different postures. In this context, stickiness refers to a suction effect the mat has on the skin rather than the uncomfortable sticky feeling you get when in contact with some substances such as glue. PVC and rubber mats provide the most effective stickiness whereas cotton and Jute don't really have this property, leaving the yogi responsible for staying secure and stable.
THE PRICE
Now we get into the issues to deal with the pocket. This has always been a contentious issue but it is worth noting that don't just buy anything because you have the financial muscle to get it in your home. Make sure you get something that gives good value to the hard-earned coin at your disposal. Look at the parameters we have discussed above, decide what's best for you and see if your pocket can handle it. If it's a bit out of reach, then you may make a few compromises to get the best mat you can afford.
Heath yoga LIMITED TIME DEAL Eco-Friendly Non-Slip Yoga Mat, Body Alignment System
Let's begin our review of some of the best yoga mats on the market today with the Health yoga Eco-friendly yoga mats. An array of impressive features make this a standout from most of the mats, promising durability and additionally superior quality. Let's have an appreciation of the features and see if it deserves any shot of anyone's attention.
KEY FEATURES
The mat comes in blue as a principle color and is made of TPE material, which is one of the latest advancements in terms of the materials associated with yoga mats. TPE is biodegradable which means that the mats are eco-friendly. The mat also features the body alignment system which assists with proper positioning of the hands and feet along with the alignment of the body as a whole. In terms of thickness, the mat comes in 6mm which should be comfortable for most yogis in addition to the double-layered structure. When it comes to overall size, the item has dimensions of 72×26 inches in length and width respectively along with a weight of 2.5 pounds.
WHAT CURRENT USERS ARE SAYING
The yoga mat enjoys an average user rating of 4.6 stars out of 5 on Amazon based on 192 reviews. Themes of superior comfort, durability, and great texture keep on showing up in the actual comments. This is an encouraging spectacle as it provides tangible proof for the mats superior quality.
OUR VERDICT
Without too much blurb, the features and the evident positive user rating leaves us with no choice but a round of applause for the designers. The comfort is hard to surpass, the durability is of the highest order, and the alignment lines along with eco-friendliness places it among the elite in the fitness world.
IUGA Non Slip Yoga Mat
Next up on our review is the IUGA Yoga Mat which has proven to be a great competitor with our previous brand. Again, superior features adorn its profile thus providing a promise of great comfort, durability, and quality. Let's go through the highlights.
KEY FEATURES
The yoga mat comes with TPE as the material with a 1/4 thickness. The dimensions show a 72×24 combination with an overall weight of 2.3 pounds. The mat also features grips and dual layers to maximize protection. Additionally, the mat features a closed-cell construction that augments sealing from moisture.
An additional feature associated with the package is that it also comes with a carrying strap and a yoga bag.
THE EXPERIENCE SO FAR…
35 reviews showed an average rating of 4.8 stars out of 5. If you are versed in how reviews work, you should be aware that this is an incredible fit by this brand and it lays the evidence in support of the superiority the feature set promises.
OUR VERDICT
This is without doubt one of the few yoga mats on the market that don't lack anything that characterizes any elite yoga mat. It is comfortable, durable, eco-friendly, and non-slip. If you have a thing for high-quality products, what else would you look for?
FARLAND Non Slip Yoga Mat
The third yoga mat on our list is the Farland Nonslip mat. This Farland yoga mat lays forth another show of superior quality. Let's have a few moments of appreciation.
KEY FEATURES
This is another non-slip TPE based mat that comes with a 0.2-inch thickness. In terms of size, the dimensions show a profile of 70.9×24 inches for length and width respectively. The mat also features a triple layer design that incorporates anti-tear grids in the middle layer.
WHAT CURRENT USERS ARE SAYING…?
This is definitely another mat that has enjoyed an exceptional consumer response evidenced by the 4.5-star rating it scooped on Amazon. In other words, about 91 percent of customers rated the product as a 5 star. This should be reason enough to believe in the authenticity of the product.
OUR VERDICT
Well, if you are up for excellent quality that is proven by actual users. This mat can guarantee you this based on what we have seen so far. It is an inexpensive option that offers a lot more than an average yoga experience.
Farland QSM Eco-Friendly TPE Workout Exercise Mat
Let us now proceed and look at the QYSM Slip Resistant Yoga Mat by Farland-Eco Friendly TPE Workout Exercise Mat. It is definitely one of the best out there and certainly deserves a bit of our attention in this review.
KEY FEATURES
Like all the yoga mats we've considered so far, this one is also made of TPE material and it comes in 5 colors namely: Blue, Green, Pink, and Violet. The size shows a dimensional profile of 183x62cm in length and width respectively. The thickness bears a value of 0.6 cm with an accompanying weight of 2 pounds. Additionally, it also features a double layer design that renders it usable on most surfaces.
WHAT CURRENT USERS ARE SAYING
The mat has had its fair share of success with an overall rating of 4 stars with accompanying comments which generally commends its durable build, superior non-slip properties and the best anti slip yoga mat. In general, there is an overwhelming positive response from current consumers.
OUR VERDICT
If you take a few moments to analyses the features, you will soon notice that this mat does not really lack anything that all top-notch mats possess in their feature set. Great comfort, durability and user-friendliness make this a worthwhile addition to your exercise inventory.
EUPHORIA NON-SLIP YOGA MAT
The last option we are going to consider is the Euphoria yoga non-slip yoga mat. An impressive array of features adorn this gem of an exercise equipment. Definitely one of the best nonslip yoga mat in the industry, and by the looks of Amazon reviews, it seems to provide a lot of value for the price. Let's have a few moments to look at what makes it special.
KEY FEATURES
Like most top-notch mats, the green mat comes in TPE as the material. This puts it at par with the mats we've considered in terms of eco-friendliness. When it comes to size, the mat shows a 183x61cm combination in terms of length and width respectively. The thickness shows a value of 4mm along with a weight of 2 pounds. Additionally, the package comes with a strap for easy handling when on the move.
WHAT CURRENT USERS ARE SAYING
To scoop an overall rating of 5/5 based on 8 customer reviews is no small achievement by any means. This testifies to the fact that this is a top-notch product that hasn't caused any problems to current consumers thus warranting anyone's consideration.
OUR VERDICT
To sum this product up, the feature set speaks of an adequate size for a full-grown adult, the thickness should provide enough comfort for even the most strenuous asanas and the material is of top quality and durable enough to withstand daily workouts. This is definitely a great work of art.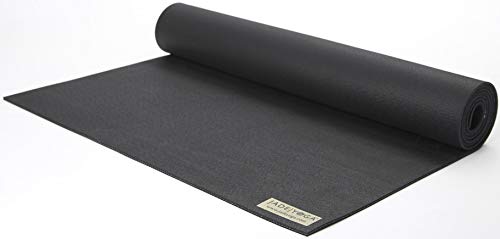 There are several slip proof yoga mat floor cover on the market today, it is hard to know which one to choose. If you choose a Jade mat, you'll be guaranteed of 4 crucial elements: Jade mats are made in the U.S. with 100% all-natural rubber, providing you a sustainable as well as swiftly renewable item.
So allow's have a look to establish which mat will certainly best fit your needs. The main distinction in between each Jade floor covering is the thickness. The Voyager floor covering is Jade's thinnest floor covering with the lightest weight. The Jade Voyager was recently named by GQ publication as the most effective traveler mat, as well as permanently reason.
The Voyager folds up to concerning the dimension of a yoga exercise block to suit a large purse or backpack. Not just is the Voyager terrific for travelers, it's excellent for a person that wants to maintain up their practice while taking a trip, whether it be made use of in your hotel area or over a loaner mat at a workshop.
At 1/8″ thick, the Jade mat is slim and also light enough, and at just over 3 pounds, it'll fit quickly in your traveling bag when you get on the roadway. This floor covering is two times as thick as the Jade Voyager, giving you much more cushion as well as comfort. Lots of beginner yogis like the floor covering because of its thinner profile, you'll get just a little much more security in standing postures Jade's mat can be found in 68″ and 74″ lengths.
The is 3/16″ thick, evaluates around 5 lbs as well as can be found in a variety of shades As Jade's most popular floor covering, the offers efficiency grip, cushion, as well as eco-friendly, non-toxic product genuinely whatever you could desire in your floor covering. In enhancement, this floor covering is available in 68, 71 and 74-inch length, is available in added wide at 28″ or extra-long at 80″ for the taller and broader shoulder yogis.
At 5/16″ thick, the Jade Combination has been understood to be one of one of the most comfortable mats on the market. This floor covering is excellent for individuals with delicate knees, joints, or any person that is looking to shield any component of their body. Furthermore, the, particularly the extra-wide variation, is considered to be among the only mats on the marketplace that offers extended cushion for bigger yogis.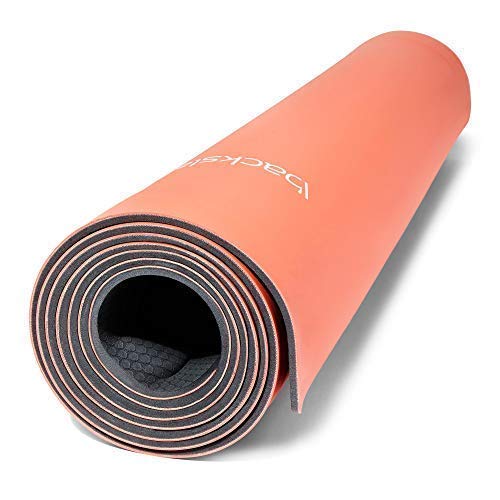 By the time I prepared to call it a day and place my mat away, I turned it upside-down so the gray, grippy bottom faced the ceiling. To my delight, the minute I raised one end and also folded it over as one does when they're by hand rolling it left my hands as well as huddled right into a tube that looked so perfect I was lured to praise it.
Elderly fitness and also wellness editor Elizabeth Narins is a Brooklyn, NY-based author as well as a former elderly editor at Cosmopolitan.com, where she wrote about fitness, health, and wellness, as well as more.
Backslash Fit Self Rolling Smart Yoga Exercise Mat 24 X 72 backslash fit self-rolling clever yoga mat is important details gone along with my picture as well as HD pictures sourced from all websites worldwide. Download this picture free of cost in High-Definition resolution the choice "download and install switch" listed below. If you do not locate the precise resolution you are searching for, after that choose an indigenous or greater resolution.
If you are utilizing a cellphone, you might additionally utilize a food selection drawer from the browser. Whether it's Windows, Mac, iPhone, or Android, you will certainly be able to download the pictures using download switch. Backslash Fit Smart Floor Covering This Self Moving Yoga Floor Covering May Be The Trick To A Stress-Free Backslash Fit Self Rolling Smart Yoga Floor Covering 24 X 72 Backslash Fit Self Rolling Smart Yoga Floor Covering Backslash Fit Smart Floor Covering Backslash Fit Self Rolling Smart Yoga Exercise Mat 24 X 72 Backslash Fit Smart Floor Covering Backslash Fit Self Rolling Smart Yoga Floor Covering 24 X 72 Backslash Fit Self Rolling Smart Yoga Exercise Floor Covering Get The Smart And Self Moving Yoga Floor Covering Of Your Dreams With Associated: Backslash Fit Self Rolling Smart Yoga Exercise Floor Covering.
Exhausted of tampering frustrating yoga/ fitness floor coverings that do not stay level and also keep messily unfolding while moving and also keeping them. This amazing new YoYo Self-Rolling Floor Covering is an innovative yoga mat that rapidly spreads out with a single toss, stays entirely level with no curling sides, and afterward, after your session, rolls itself up right into a tight roll for very easy transportation and also compact storage – no bands or bring bag needed.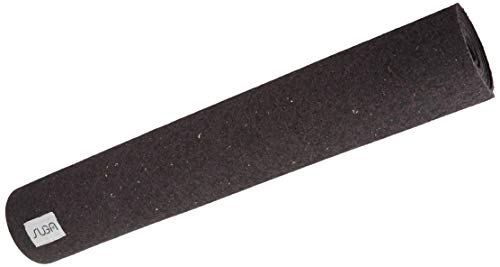 I enjoy the smell of neoprene in the morning, and also that's not just an Armageddon Currently referral. It's the reality. If you've ever surfed, the scents of neoprene, wax, and also saltwater all have powerful memories connected to them. It's simply regrettable that neoprene, as a material, is horrible for the setting.
Before people started reducing and also sewing it into wetsuits to assist maintain your core temperature in the water, the material was utilized to line garbage dumps. It's gross. Excellent VibrationsIf internet users are natural preservationists, it breaks their a lot of standard principles to use and also dispose of a material that is so hazardous to the atmosphere.
We're ambassadors for the ocean," said Suga founder, surfer and also yogi Brian Shields. "We can not be making use of a single-use oil product." SugaShields, a former ecological attorney, saw heaps of made use of as well as harmed wetsuits and realized that there was an issue in the searching industry. He started gathering the neoprene in bins in browse stores backward and forwards the West Coast from British Columbia to Ensenada, Mexico, and reprise it right into premium-quality yoga mats.
Along with utilized wetsuits at surf shops, he's also dealing with wetsuit manufacturers to accumulate their scraps. Suga mats are then made in American factories for distribution. Work ItI've been making use of a Suga mat for a week. The regular-sized Suga is slightly bigger than the typical yoga mat six feet long, rather of 68 inches and has a unique, varicolored black and also the grey surface area that is studded with various colors.
It looks as well as really feels, basically, like shredded wetsuits repurposed into a yoga floor covering. The lumpy surface really feels grippy as well as the material absorbs wetness from my perspiring hands as well as feet. As you would get out of a floor covering made from wetsuits, it's additionally easy to tidy. Sweeping aside dust as well as pet dog hair has been simple, however, like a wetsuit, you can additionally tube it down and let it dry.
My pets typically mistake my yoga exercise floor coverings for an unscripted canine bed, and also my mats rapidly come to be stippled with claw-sized craters. Up until now, the Suga Floor covering has survived my family pets uninjured. The floor coverings additionally feature a 30-day service warranty, as well as you can send your utilized floor coverings back to Suga for recycling.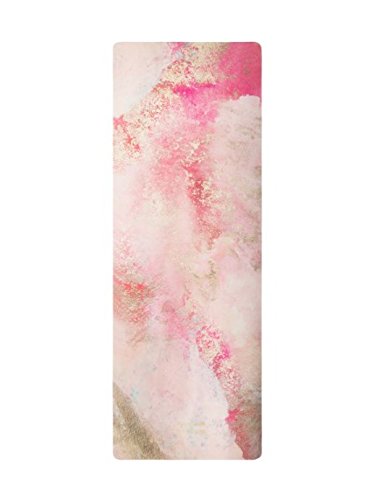 While design may not be the most vital consider a yoga exercise floor covering, it is the visual design of a floor covering that offers you motivation as well as inspiration to return to your floor covering a day in day out. One eye the Leaf print or the lots of various other colors as well as patterns offered in Sugarmat's Professional Floor covering, and also you know that these floor coverings have oodles of design.
The white background is abundant and also dynamic, while the fallen leave style sticks out strongly in the forefront. The good news is, this artistic design will continue to be beautiful for many years ahead because of the sophisticated green printing procedure that uses high-heat sublimation and also water-based inks. As well as, if you don't see a pattern or shade combination that satisfies your needs right now, don't stress! Sugarmat introduces new as well as striking styles regularly, so examine back typically to find the mat of your desires.
This mat is special, attractive, and a happiness to exercise on. At simply $69, this is a wonderful value! The floor covering likewise comes with a totally free sling for transportability that doubles as a yoga exercise band, adding a lot more value to your acquisition. YogiApproved intends to assist you to discover top quality, one-of-a-kind as well as motivating items that complement your yoga practice.
Due to the fact that of their economical expense, top-notch workmanship, and striking styles, the Sugarmat Expert Floor Covering is 100% YogiApproved. This short article has been read 8K+ times. Feelin' the love!.
This write-up may contain affiliate links. This suggests that clicking or buying items we suggest with a web link may earn us a little commission. To learn more review our please note right here. Recently I was presented to a lovely business named Sugarmat and also I'm so satisfied to have actually uncovered them. Sugarmat designer yoga floor coverings are stunning as well as add a little feeling of design and also happiness to my day-to-day practice.
Sugarmat is a Yoga accessories firm based out of Montreal, with a concentrate on the stylish, premium yoga items, and also devices with love for the setting and also social responsibility. My intro to this company can be found in the kind of the most gorgeous travel-friendly yoga floor covering I have actually ever before owned. I'm not exaggerating to state that I get all happy when I open my mat on the floor.
CONCLUSION
To sum it all up, yoga has proven to be a great philosophy and form of exercise that has made an unprecedented difference in the lives of numerous wellbeing enthusiasts. This review was created for those who are keen on embracing this incredible way of life through providing all the basics you need to get to know about yoga and a short review of the best mats you can find on the market. Buying the best for your needs boils down to marrying an understanding of the fundamentals of the resources you have. Just make sure you get the best quality for each and every penny.