Bread has served as a source of sustenance for man for centuries and it is still one of man's favorite. As you already know, bread is made from a dough consisting of flour, sugar, salt, yeast and other ingredients that suit the taste of the maker. A few years back, ovens were the main equipment used to bake the dough to form bread. However, with the constant advancement of technology, you can now purchase a bread machine.
A bread machine also known as a bread maker is an appliance designed especially for breadmaking. It is aimed at providing you with an easy way to make the snack particularly as it comes with every hardware you may need to complete a bread making task. If you decide to purchase a bread machine, you will find that it ships with a pan with paddles paired with a multi-purpose oven.
Types of Bread Machine
There are different types of bread machines on the market, all designed to serve a different purpose. This invariably means that the best bread machine one for you will be dependent on your needs and preferences. This section will provide you with a highlight of the most popular ones. Read on for details.
Horizontal vs Vertical Bread Machine
Image – https://commons.wikimedia.org/wiki/File:Bread_machine_Gallet(1).jpg
When choosing the best bread machine for you, you will find that while some product works vertically, others work horizontally. Horizontal bread machines ship with two kneading paddles in the bread pan that is paired with an oven. This type of bread makers bakes bread horizontally. With vertical bread machines, on the other hand, the snack is position vertically which is due to the position of the machine. Unlike, horizontal bread machines, you will find that this one ship with one kneading paddle.
Small, Big, and Adjustable Bread Machines
The best one of this type of bread machines will be heavily dependent on the size of bread you intend to make with it. If you like your bread small, or if you are living alone, small bread machines may be ideal for you. Large bread machines are best when preparing the snack for a big family.
However, the constant advancement of technology has made it easy for you to spend less time choosing the best bread machine size. This is especially because you can now purchase bread machines with adjustable size thereby allowing you to tweak the pan to best serve your needs.
Features of Bread Makers
There are different models of bread machines from different brands and each of them is designed with different types of alert that helps to inform you that the bread is ready. You will find that some bread makers ships with built-in alarm functionality. This allows the product to beep when the bread is ready in order to get your attention.
Another type of bread machine is the programmable ones. With this type of machine, you just have to set the important features such as time and temperature. Programmable bread machines usually ship with auto-off functionality which helps to off the appliance as soon as the snack is ready. This will go a long way to prevent hazard in the home.
Warming functionality is another amazing feature integrated with some bread machines on the market. This feature allows you to keep the bread warm before serving. Also, you may want to go for a bread maker that ships with a nonstick pan to make it easy for you to clean after using the appliance.
How to Use a Bread Machine
Image  – https://commons.wikimedia.org/wiki/File:%D0%A5%D0%BB%D0%B5%D0%B1%D0%BE%D0%BF%D0%B5%D1%87%D0%BA%D0%B0_%D0%97%D0%B0%D0%BC%D0%B5%D1%81_%D1%82%D0%B5%D1%81%D1%82%D0%B0_-_Bread_machine_Making_dough.JPG
Notwithstanding the type of bread machine you use, the preparation process is similar. To use it, you have to place the kneading paddle in the pan that ships with the machine. After that, measure all the ingredient as desire and put them into the bread machine. Place the pan back into the machine and close the lid.
Then choose the setting you want on the electronic panel and let the bread machine do the rest. The entire process may take 3 to 5 hours depending on your bread maker. When the bread is ready, it is advised to remove and place it on a wire rack to cool down before serving.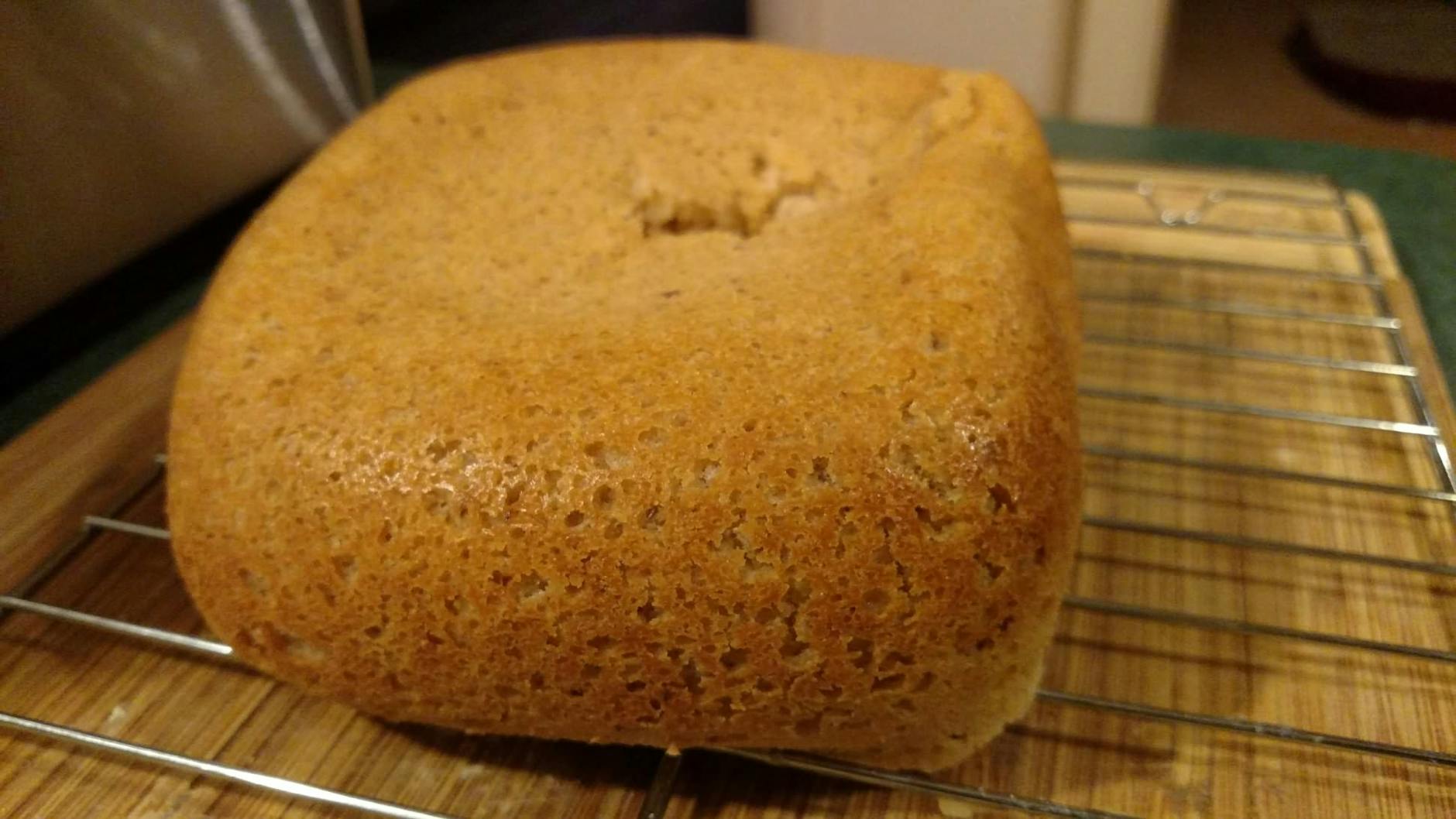 Image – https://www.pexels.com/photo/bread-bread-machine-homemade-330458/
How Does a Bread Maker Work?
After adding all the ingredient into the machine and choosing your desired setting, the bread maker will start by needing the dough. You will usually hear the sound or even have the chance to see how it works if the machine ships with a window. After kneading the dough, the machine will allow it to sit for a few minutes. This is known as the rising phase. Things are usually quiet during the phase.
After the dough has risen, the machine will perform another session of kneading. When the kneading is complete, the bread machine oven will automatically switch itself on for the baking phase which is the final procedure.
Benefits of Using a Bread Machine
Easy to use as it does everything for you.
It allows you to control the ingredient that goes into the sack in the case you are allergic to some recipes.
You can enjoy fresh homemade bread on a daily basis.
Bread machines allow you to determine the taste of the final product.
Helps you save money since you just need to pay a one-time affordable price for the machine but you can make hundreds and even thousands of bread with it.
Other Uses of a Bread Machine
Aside from making different types of bread, a bread maker can be used of many other purposes including but not limited to the dough for pizza and pasta, fruit butter, vegetable butter, jam, casserole, cake, and tomato sauce.
Featured image – https://commons.wikimedia.org/wiki/File:Making_bread_in_bread_machine.jpg