Sim 2 Driver Review
The Taylormade Sim 2, now in its 2nd generation

Compared to the original SIM version, the TaylorMade SIM2 drivers' exterior tracking was completely removed, creating even more discretionary weight to be used in the rear of the club.
The combination of the through slot speed pocket, SIM inertia generator, and forged ring construction create additional clubhead speed, while the speed injected twist face and split mass weighting features help with forgiveness.
Forgiveness in golf is measured by something called MOI, or moment of inertia. Higher MOI means greater forgiveness. These are high MOI drivers!
The speed-injected twist face technology also has another important aspect. It's used by each club to reach the USGA legal limit. TaylorMade claims this creates a deadly combination of speed and distance across the face.
Taylormade Sim2 Max D. – Technology

The Sim2 Max D has much of the same tech you will find in the other Sim2 models and indeed in the original SIM which was the predecessor to this latest model. This tech includes Speed Injected Twist Face which, in layman's terms, means the face of the driver is produced right to the very edge of legality. The ball comes off the face as quickly as allowed by the current rules of golf.
Forged Ring Construction is the main feature of SIM2 Max D. It is a blue ring which circumvents the head. The lightweight, strong aluminum construction combines a heavy rear weight and a carbon sole and crown. It increases stability and distance.
The big difference with the Max D is obviously the draw bias which is achieved by an internal weight that is placed in the heel of the golf club. This slows the heel down in the downswing which in turn allows the toe of the club to work a fraction faster, causing the club to be more square at impact. An open face will result in a shot that leaks to the right, so by preventing that and squaring it up, it will promote straighter shots.
Historically this heel weighting has been problematic in draw bias drivers and there has been a trade off with forgiveness, but TaylorMade claim to have resolved that issue by completely redesigning the head to position the asymmetric inertia generator closer to the heel than it is on the standard SIM2 and SIM2 Max. This moves the centre of gravity back and to the rear of the club, encouraging the toe of the club to come through quicker and thus reducing that nasty slice whilst still promoting forgiveness without sacrificing distance.
The net result of this is that the Max D performs just as well as the other variations of SIM2 while also promoting the draw bias.
Sim2 Max D is very responsive, launches high and can even straighten out your shots if you are able to get them up in the air. It can straighten out those baby fades, turn a strong fade into a soft one and your straight shots may even become little draws. And you won't be losing any distance as Sim2 drivers are as long as anything else out there.
The driver features an adjustable loft sleeve which allows the golfer to change the loft and face angle to suit their swing or course conditions. You can either adjust up or down to get a lower flight and more power.
When you hit a good shot with the Max D it feels and sounds fantastic, but then all good shots feel and sound great, it's the not so good ones that are the problem. A bad shot can be turned into a great one by any driver, but forgiveness is a key focus of golf manufacturers. You will see a lot more results from off-centre shots now than you did ten years ago.
It does. But don't be too optimistic because of the limitations. You need to understand how it works so you can be realistic about your expectations and accept those limitations. Without getting bogged down too much on the technology of it, I'll explain.
Taylormade Sim 2 Driver Review

SIM 2 has the same look as original SIM, but with a TaylorMade black crown and light blue flash.
SIM 2 features a light but strong aluminum crown. A "Forged Ring Construct" links the rear weight, carbon sole and crown to form one clubhead.
The Twist Face Technology, Inertia Generator and Twist Face Technology have all been preserved from the earlier SIM version. However, one significant change was the Speed Pocket's design.
The key aerodynamic feature, which helps produce greater clubhead speeds, has been made bigger in the SIM 2 with a 16g steel weight positioned on the Inertia Generator.
A fixed weight SIM 2 has replaced the SIM's moveable weight track. It has also been moved to the centre, and results in "High MOI – Low Spin" with forgiveness and power the key promise.
SIM 2 comes in three sizes: 8-degree, 9° and 10.5 degrees. It also has an adjustable hosel.
Take a look

The SIM 2 and SIM 2 look very similar, with only a few minor changes to the appearance, feel and sound.
SIM 2's carbon fiber crown is slightly darker than SIM 2, with a narrow white border at the ball and clubface. The clubhead has an additional splash of yellow and blue.
TaylorMade's answer to Callaway's jailbreak technology to support the titanium face section is a new forged CNC milled aluminum blue ring around the back.
The carbon fiber sole contains some large graphics in blue and white, while the SIM logo replaces the TaylorMade logo on the sole. The sole's weight track is replaced by a TPS weight, with the exact location depending on which model it belongs to.
It seems that the Inertia generator on the back is less prominent than the original SIM.
The changes will improve the look of SIM 2 overall and increase the drivers' appeal.
Taylormade Sim2 Drivers – Breakdown Of Each Individual Model

Let's now take a closer look at each TaylorMade SIM2 driver. As we do, honestly assess your own game and consider which of the attributes mentioned fit best for you and your game.
The three driver models offered in this series each perform differently in regards to the amount of spin generated and launch angles created. I'll go into that in greater detail below.
Also, the SIM2 driver and SIM2 MAX driver models come with two stock shaft options that will be discussed as well (I will go on record here that I'm not a big fan of a 45.75″ shaft length though).
You can find out more about shaft length and the driver length you should play here.
More Details on Justin Thomas's New Scotty Cameron Pan

Justin Thomas won the PGA Tour 14 times. Most of those victories were with the Scotty Cameron X5 Tour putter pictured below. Pay attention to the back cavity and milled faces.
Despite his prodigious performance with the trusty X5, Thomas came to the 2022 AT&T Byron Nelson with a new putter in the bag. It's a Scotty Cameron T5 prototype.
The head shape of his new gamer is almost identical, but it features smoother milling marks, a plumber's neck and a plate in the back cavity.
Thomas likes the "knuckle neck" with its silvered out shaft. This helps to extend his neck and gives him the appearance and feeling he desires. Drew Page, Scotty Cameron's tour representative, said that Thomas has a slightly different toe-hang than his old gamer to stabilize his face and allow him to strike more consistently.
The lightweight aluminum back plating in the cavity helps provide the right sound for Thomas. Back at the 2021 British Open, Thomas put a similar prototype putter into play that didn't have the back plating, and he was looking for a slightly different sound.
"He started working with a knuckle neck last year before the British Open," Page told GolfWRX on Tuesday. He put it into play at the British Open. He gave us feedback, including his thoughts on what was good, bad, and what he desired to get out of the game. That was what we were able create…
He was like "Alright, lets get into the current product," so we chose that route. It's something he can see, so if it becomes a career, there will be plenty of product, head shapes and new heads to choose from.
We are still learning about what it does for him and how it affects his life. This helps stabilize the stroke. His open to closure rate is just better, it's more consistent as far as his strike and starting on line. He can feel it throughout the stroke a little bit. For a player like this, it is all about honing and feeling what the stroke feels. This gives you confidence to be able make putts.
You can see more pictures of JT's putter by clicking here.
Taylormade Sim2 Max Driver

The progression here is straightforward. The SIM2 MAX has a larger address profile than SIM2. It can launch at a loftier speed and spin more, around 300 rpm. The back of the vehicle is tungsten-weighted at 24 grams, which boosts MOI by about 7 percent over SIM MAX.
No one driver is right for everybody but if you're simply playing the probability game, the SIM2 MAX is your best bet.
We're talking about the same MOI as the SIM standard SIM. However, the SIM MAX2 driver does not have a ground-breaking MOI. It's not low either, I would say. Again, TaylorMade's MAX isn't PING's MAX. This is not an attempt to be. Different philosophies yield entirely different designs which ultimately gives golfers more options.
To be consistent, the SIM2MAX driver's face is 5 percent bigger than SIM.
The SIM2 MAX is available in nine, 10.5 and 12 degrees. The stock shaft options include the Fujikura Ventus* Blue 5 and Mitsubishi Kuro Kage Silver.
The stock grip is Golf Pride's Z-Grip.
Additional shaft and grip options are available at no upcharge.
Why Mill?

The milling allows for what TaylorMade calls an "intelligently optimized sweet spot." By the numbers, the sweet area (the part of the face where COR is at least .800) on the SIM2 driver is 43-percent larger than on SIM.
This is the benefit. This feature offers more speed than a greater portion of your face.
Ultimately, the speed story boils down to using CNC milling to precisely control face thickness with an eye for maximizing speed in the areas where golfers most commonly make contact. A bit like COBRA's e9 face, the idea is an elliptical pattern where speed is boosted in high-probability impact zones like the high toe and low heel areas.
That intelligent optimization stuff allows TaylorMade to reduce the number of Speed Injection ports from two on the face to a single port in the toe.
Guys, sorry, we can't take it anymore.
This would limit TaylorMade's ability to position speed-reducing glue precisely based on its count. The idea behind Speed Injection was to make faces quicker than they are allowed to be, and then inject the material needed to slow them down until the USGA considers acceptable. TaylorMade claims that CNC milling provides tighter control which allows it to control speed (technically CT), from one toe port.
While all of this sounds great so far, sacrifices had to be made to the driver design gods. To allow the CNC machines to reach the bottom of its faces, TaylorMade had to give up its weight track.
What Makes Sim2 Max a Good Driver?

TaylorMade SIM2 Max equipment is a top-of-the-line piece. The driver is one of the most popular clubs among the PGA Tour and even pros who are sponsored by other manufacturers have been seen to swap in a TaylorMade driver as their primary club choice.
It is important that you understand the price of a driver when purchasing a vehicle. TaylorMade SIM2 drivers may be more expensive than other models, but there is a good reason. This club is considered the crème de la crème.
There's a reason why TaylorMade SIM2 drivers are the most popular drivers on tour and not a cheap club manufacturer you've never heard of. It's crucial to make a long-term investment in a driver if you are looking for a replacement.
Jason Day'S Scratched Up Red Spider, And Custom Odyssey Protos

We caught Jason Day, 2015 PGA Champion, to find out which clubs he will be using in 2022 as an equipment-free agent. Click here to see his full WITB.
Last week at the 2022 Wells Fargo Championship, Day switched back into his famous TaylorMade Spider Tour Limited Red putter that he popularized in 2016. Unfortunately, he's since dropped the putter on a cart path and scratched the sole plate. Luckily, though, the putter still functions properly; it just has more character now.
That wasn't the only putter he had in the bag on Tuesday, though. Day said that he will continue to use the red Spider but was testing two other Odyssey Toulon mallet putters, "J Daytona".
Taylormade Sim2 max D – What It Does

A ball struck on the heel side of the club will usually fade or slice, whereas balls hit more on the toe side will most likely draw or hook. By adding extra weight in the heel the SIM2 Max D helps to square things at impact and hopefully promote more strikes from the toe side of the club face.
These small improvements are not significant. A small heel weight won't make your club face 10 degrees squarer. If it's one or two degrees, this can translate to shots that fly several yards farther left.
Taylormade Sim2 Driver – Forged Aluminum Ring

It is the TaylorMade SIM2's most striking and flashiest element. The forged aluminum ring surrounds the crown.
The anodized aluminum ring has pins on either side that allow it to interlock with the face piece. Both the crown and sole of the ring are permanently bonded to their respective tops and bottoms.
While something as basic as a cool, perhaps futuristic, look isn't without value on a retail shelf, the functional purpose of the ring is to save weight over the titanium that would normally be used in that section.
TaylorMade says its aluminum is 40 percent lighter and is better suited to its particular application than carbon fiber. The latter works really well in a variety of what are largely sheet applications. Carbon fiber doesn't work well with more complicated geometries, such as TaylorMade's ring. This is especially true considering the durability concerns we mentioned earlier.
Taylormade Sim2 Range

You will most likely have seen Sim2 drivers in person, at your local shop or while watching pros play on television. You may have seen the Sim2 Max too, but chances are you have not seen the Max D variant of it though, as it is the least marketed of the Sim2 variations and won't be as widely available. You certainly won't see it in the bag of any tour professional.
The Sim2 Max is more forgiving and aimed at the mid-high handicap golfer who doesn't always catch his drive right in the sweet spot
Both are top quality drivers in their own right but we are here to talk about the Sim2 Max D, which provides that level of forgiveness as the Sim2 Max but has a configuration designed to promote more of a right to left shape.
Sim 2 is a huge leap forward

Golf upgrades are generally incremental. While there may be some yardage gained and a couple degrees of shaved each iteration it is rare for a club to represent a major upgrade over the last. But the TaylorMade SIM 2 Driver has completely blown my expectations out of the water.
When I was directly compared to my go-to driver, I saw gains up to 20 yards using the TaylorMade SIM 2. The TaylorMade SIM 2 had dispersion tighter than Victorian corsets (as per what I have seen in movies).
That's nothing to sneeze at. If I hit the ball straighter or longer than 20 yards, I will be able to reduce my index strokes. It's 20 yards that makes the difference between hitting an 8-iron into a hole instead of a 6, or a 6 in a green.
This is a huge difference in accuracy. In fact, Shot Scope recently provided data which we explored in a recent video on why longer is in fact, better in all cases and leads to closer approach shots. I highly recommend you check out that video if you haven't already.
Taylormade Sim2 Driver: Who Are You Best for?

The TaylorMade SIM2 driver is best for rich suckers that have more money than they have cents. The driver works best for drivers who have fast swing speeds and are aware of the backspin created by their drives. This is the right fit for you if your swing speed and drives are too fast. You can adjust the spin of your swing by swinging higher or lowering your position so that you are closer to the address.
Even if your target market is high-swing speeds and spinny drivers, there are better options available. You don't have to spend $500+ to get a high quality driver. Not even close, actually.
Is Taylormade Releasing A New Driver In 2022?

TaylorMade will not release a TaylorMade SIM 2 Driver in 2022. The USGA has evaluated the TaylorMade Driver 2022 and confirmed it meets the requirements. It may now be offered for sale to the general public. Stealth Driver is the new name for this driver.
Speed Injection Changes

TaylorMade adjusted the speed injector to the SIM2 driver's toe, and removed it from its face. In the past, TaylorMade used two speed injection ports in the face of the driver, but this has been overhauled in the new design for the SIM 2 driver.
The speed injection port is where TaylorMade adds material (goo) to slow the driver down to meet USGA standards, since TaylorMade starts off making the driver super fast (passing the legal limits of the USDA) and then working it backwards to within the limits.
Cons

Golfers who have a slow swing speed and need to produce spin are not recommended.
Some golfers may find that it lacks forgiveness
No adjustable weight on the sole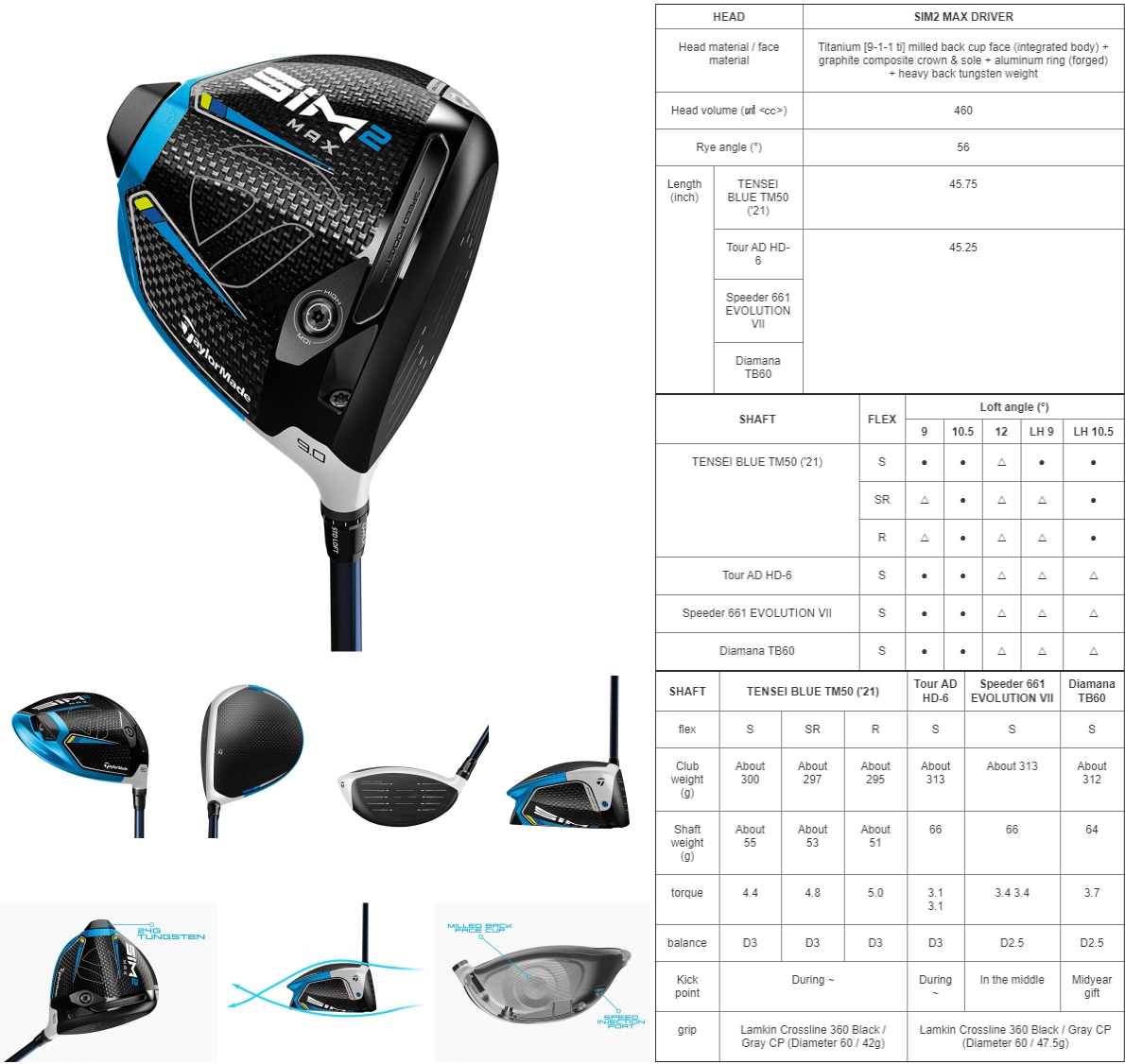 Launch Monitor Data: Taylormade Sim2 Max Driver

For our 2021 driver test, we tested three new TaylorMade big sticks. TG Test pro Neil Wain hit the SIM2 and SIM2 max and TG Equipment Editor Simon Daddow. A 10-handicapper tried the TaylorMade SIM2D to test how the SIM2 D performed with a handicap golfer who has a slower swing speed.
Fujikura Air Speeder

For the SIM 2 D model, the stock shaft is limited to the lightweight Fujikura Airspeeder (mid 40g). I continue to question the 45.75″ length and even more so for the D version than the other TaylorMade SIM2 drivers.
Are The Sim 2 Max's Forgiveness Limits Extensive?

The TaylorMade SIM 2 Max is VERY forgiving in my opinion. The increased rear/bottom weight allows for better accuracy and distance dispersion when mishitting. The loft options are a little bit higher as well, allowing for a more consistent trajectory. If you want to see out more options, check out our 2022 most forgiving driver list.
Odyssey'S Texas Wedge

The "Texas wedge", due to the windy and dry conditions this week in Texas, is more popular than ever. For those who may not get the reference, a "Texas wedge" is when you decide to use a putter from off the green rather than chipping the ball into the air. Personally, as someone who has struggled with his chipping in recent years, the Texas wedge can be a savior of wasted strokes around the green.
Chipping needs improvement? This article by GolfWRX contains 5 secrets to improving your wedge game.
These are the Best Golf Drivers in This Class

If your skill set fits in the category for the TaylorMade SIM 2, but you're interested in checking out some other brands in this class, definitely give this a read.
A thorough review and test of some of the top golfers in advanced classes (such as the SIM2 driver) was done. I also wrote a detailed Buying Guide which covers every aspect you should consider before making a purchase.
Reconstructed Based On Solid Foundations

Although TaylorMade has a history of building their drivers from scratch, the SIM 2 driver was reconstructed using the expertise and technologies built up from the drivers starting from the M1 driver first released in 2016.
TaylorMade used this knowledge to completely rebuild the SIM 2 driver in order to achieve forgiveness and distance.
TaylorMade SIM 2 drivers are a combination of the carbon crown we've grown to love with a Speed Injected Twist face, cut through Speed Pocket sole and an aerodynamic package SIM with its tail tip Inertia Generator.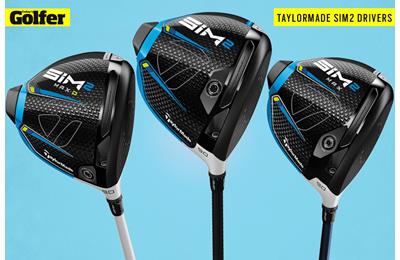 The Epic Family

Callaway introduced the Epic Speed and Epic Max drivers together.
Only the Epic Speed driver has an aerodynamically enhanced head shape. It does not feature an adjustable perimeter weight, unlike the Max LX and Max LX drivers.
Sim 2 Driver Review
Taylormade Sim 2 Driver Review

Is it possible to drive straighter and longer in 2021 than you did in 2021? TaylorMade SIM2 is the driver I recommend.
The new year has seen these drivers make quite the splash. It's clear why, as you will see after reading the review. It's trusted by some top names in the game including Tiger Woods, Rory McIlroy, Dustin Johnson, John Rahm, and more.
Although the SIM 2 was a big hit in 2020 it wasn't available to everyday golfers. This is the first time that it has been made available to golfers. This review will discuss the specs and technology of the drivers in order to help you choose the best one for you.
What makes TaylorMade's new driver so unique?
Well, quite a bit… It's replacing the SIM driver from 2020 which was very popular. TaylorMade mentioned that "first we reshaped and then rebuilt the driver." Total rebuilding of the driver, from the bottom up for forgiveness and distance. Enjoy the SIM2 Max Driver's tee box.
Speed Injected Twist-Face Technology: Toe and heel shots just got a whole lot faster. Thanks to the twist face technology, you'll have more speed and straighter shots on off center hits.
Forged Ring Construction. This is what makes the driver special. Their aluminum alloy is precision machined to improve both power efficiency and forgiveness.
Gear

Gear WITB Drivers Fairways Hybrids Irons, Wedges, Putters Shoes Balls Accessories Gloves Grips Shafts Training Aids Videos REVIEW- TaylorMade SIM2 TaylorMade SIM2Max TaylorMade SIM2Max TaylorMade SIM2Max*D TaylorMade SIM2Drivers TaylorMade SIM2 Manufacturers. Drivers' Review: The TaylorMade SIM2 has been completely redesigned to give you a whole new level of distance, forgiveness, speed, as well as well as well. The big question is, do they deliver?
TaylorMade was an overwhelming success with SIM drivers in the last year.
These were quick off the face and forgiving. They can be spun high or low. Their unique shape makes them aerodynamically efficient.
TaylorMade SIM2, sim2 max, SIM2 max*D drivers. FIRST LOOK
Suffice to say it was always going to be a hard act to follow.
TaylorMade wanted to create a completely new way to build its drivers in order to get better performance all around.
TaylorMade's new Forged Ring Construction design has allowed them to offer a variety of construction and technology ideas with SIM2.
Taylormade Sim2

SIM2: SIM2 – 8@ 9@ 9@ 10@; SIM2 Max : 9@-10.5@ 12@; SIM2 D: 9@-10.5@ 12@; SIM2 XL: SIM2 Max : SIM2 : SIM2 Max : SIM2 : SIM2 : SIM2 Max D : 9@-10.5@ 12@; SIM2 Max E: SIM2 : 9@-10.5@ 12@. SIM2 : SIM2 : SIM2 : SIM2 : 10.5@10.5@, 10.5@12@,10.5@,10.5@, 10.5@: SIM2 : SIM2 : SIM2 : SIM2 : SIM2 : SIM2 : SIM2 : SIM2 : SIM2 : SIM2 : SIM2 : SIM2 :9@,10.5@,10.5@,10.5@,10.5@,10.5@,10.5@,10.5@ SIM2: SIM2 Max: SIM2 Max 9@. SIM2 Max 10.5@. SIM2 D: SIM2 Maxim D9@. SIM2 Minim D9@. SIM2 Super SIM (Shape in Motion), has seen significant improvements. One initial skeptical GOLF tester noticed the changes: "I tried the original SIM last years, but this one feels million times stronger." The editorial team selects all market picks independently and curates them. The fee for linking products may apply to GOLF.COM. There may be a variation in pricing.
OUR TAKE. Our testers were asked about the SIM2 drivers' appearance. The results? They called them "futuristic", "modern", and "fast". And it is hard to argue with that much carbon. TaylorMade SIM2 driver retains the SIM (Shape-in Motion) name, which TaylorMade has also made significant changes. The improvements were noticed by a skeptical GOLF tester: "I tried hitting the original SIM last season, but this one feels a millionx more solid. This is going to be tough to beat." THE DETAILS: To craft its new SIM2 heads, TaylorMade combined proven technologies from recent years (TwistFace, Inertia Generator, Speed-Injected faces, thru-slots, carbon crowns) with all-new designs to make the drivers more forgiving. To save weight, the sole plate has been replaced with carbon composite. The crown is connected by a blue aluminum back band. This new combination helps to decrease weight, which will improve mishit performance. Are you not a fan the blue colourway? TaylorMade's MySIM2 customized platform now lets you change the color of five specific areas on your heads. Read 150+ ClubTest 2021 reviews. Details: TaylorMade combined proven technology (TwistFace, Inertia Generator, speed-injected face, thru-slots, and carbon crowns), with innovative designs to improve the driver's tolerance. For weight savings, there is a carbon composite soleplate. There's also a back ring of blue aluminum that links the crown and rear sole. These pieces combine to reduce weight and improve performance when mishitting. It includes the SIM2 Max Max D (fade-biased SIM2), SIM2 Max Max Max D (extremely forgiving SIM2 Max), and SIM2 Max Max D (designed to draw).
Click here. Better yet, you can get fitted for wedges by True Spec Golf, our sister company.
Forgiveness

It's clear that SIM2 Max is less forgiving than SIM2. And this was definitely borne out in my testing.
I have found that mis-hits are easier to hit with SIM2 Max. My distances results are closer to solid strikes. All but the most severe mis-hits will stay in play.
How is it different to SIM Max's forgiveness? A few claim that there is no improvement in the SIM Max, though I disagree.
In my SIM Max review, I noted that the driver didn't seem much more forgiving than the . TaylorMade has definitely closed this gap with its SIM2 Max. It is my opinion that the SIM2 Max driver is among the most patient drivers currently available.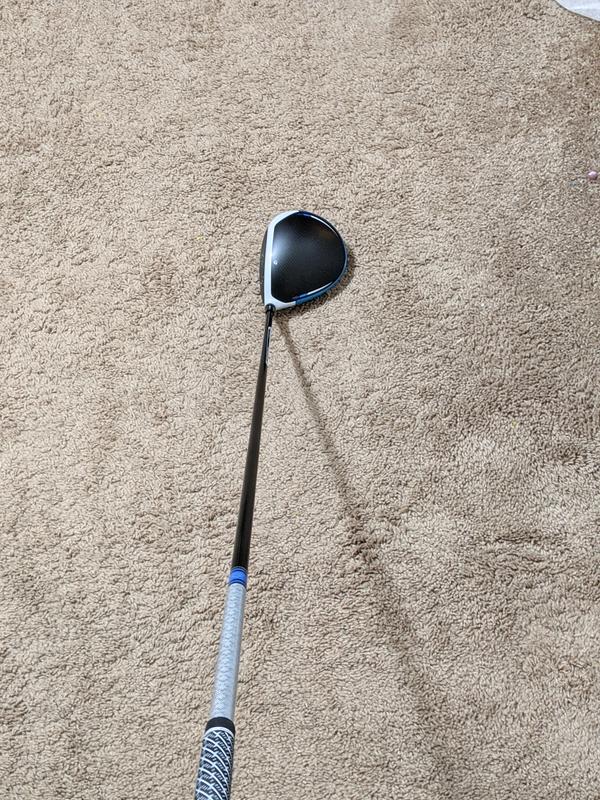 Taylormade Sim2 Driver Review: The Ultimate In Power

Paul Club Reviews. Golf Product Reviews. No Comments. In this review I will be taking a look at TaylorMade SIM2 drivers.
The SIM2 is the natural successor to the SIM driver, which introduced a new asymmetric sole designed to increase speed. SIM2 is a completely new driver that can deliver high speed, long distance, and low spin.
SIM2 Driver claims unprecedented speeds, power, and forgiveness. It is a far cry from previous TaylorMade drivers and other modern offerings made by equipment makers.
Here's what I'm going to be covering in this review:
Features Technology Performance Look, Feel & Sound Where You Can Buy This Driver On-line Conclusion
Read on to find out what you need to know to make an informed purchase.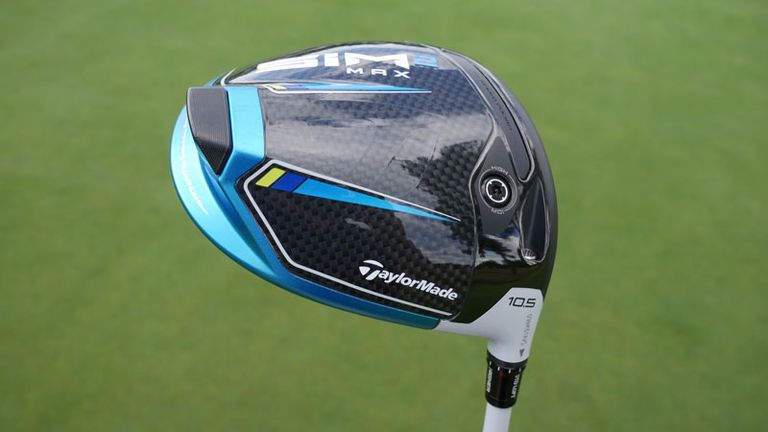 Taylormade Sim2 Vs Titleist Tsi3 Driver Review Vs Alternatives

Taylormade Sim2 Vs Titleist Tsi3 driver review and alternatives The reason is that many drivers in this grade have similar features. But they are called differently.
Additionally, it is not always easy to know what features you want. We are here to assist all players looking for tour-grade drivers with an informative comparison.
Introduction to The Drivers The TSi is lightweight and produces excellent ball speed once you reach the sweet spot.
SIM2 drivers are unique. It is hard not to notice. With a lower panel that juts out past the rear of the head that Taylormade calls their "inertia generator" you get a super-low CG – not to mention plenty of oomph on your drive.
Is Taylormade Sim 2 A Good Driver?

SIM2 can be used by players who play at a greater swing speed but need low spin and launch. The SIM2 Max is more of an all-rounder which will suit the majority of golfers from elite to mid-handicappers, with a slightly higher launching, mid spin, more forgiving driver.Jan 19, 2021
Sim 2 allows drivers to be forgiven?

SIM 2 is the best option. It is considered the easiest to operate and the one most commonly used by top-level players. This driver is low in launch and has high forgiveness. However, it's less than the other models. For optimal launch characteristics and low spin, this driver features a 16g steelweight with a high MOI.
Is The Sim2 Driver Better Than The Sim?

Both are unique and can do different things. SIM2 offers more forgiveness and is neutral. You will also like the deeper, more personal face of SIM2. The SIM2 launched faster and spun a bit more. June 2, 2021
Taylormade Sim2Driver: The Pros

Dustin Johnson.Tiger Woods.Collin Morikawa.Rory McIlroy.Jason Day.Matthew Wolff.Tommy Fleetwood.Harry Higgs.Jun 30, 2021
.Sim 2 Driver Review