Yoga Mat Bag
Top 6 Yoga Mat Bags Comparison Chart

The Skooba rollpack packs up like a gym bag, hangs flat like a tote bag, and carries like a mat bag. This rollpack was designed specifically for yogis. It has a central space to hold your yoga mat and balances the weight so it can be carried easily. There are 8 separate storage spaces and zippered pockets, as well as a water bottle holder. There's more…
Pros
8 storage areas (includes clothing section, mat strap, zip pocket and water bottle caddy).
Smooth nylon and micro-ballistic exterior
Easy to clean and wipe down
Carrying with a balanced center-of-gravity
Sleek, modern look
Ultra lightweight
Strong zippers
It is easy to attach your mat to the clip after class, rather than trying to stuff it into a bag or strap.
Cons
Thinner mats may be carried loosely in the mat sling section
Straps do not come with padding
You can fit your yoga mat, towel, straps or other accessories in the large, open space. There is an outside pocket for your keys or cell phone. Just throw it all in there! This bag is a great gift for yoga because it's made of canvas and can be customized in many colors and patterns. Although the bag lacks organizational pockets, it is still beautiful and simple.
Pros
Standard size mats and thick mats up to 26 inches wide.
Throw it all in and go!
Gorgeous style, beautiful color choices
Cons
The YogiiiTote includes a large mat compartment, one large side pocket for your water bottle or towel, and a small interior zipper pocket for your keys, wallet, and phone. It is made of durable cotton canvas and available in several gem-toned colours. This bag is also multifunctional for taking to the grocery store or beach. When there is nothing inside, it stores extremely small.
Pros
Canvas made of high quality cotton
Simplistic design- just throw in your yoga gear and go!
Sling over your shoulder
Fits most mat sizes securely so they don't fall out
Machine washable with cold water and dry on a flat surface.
Cons
Bags that are heavier may dig into your shoulders if they have thicker mats
The yoga backpack/crossbody sling can be used by college students and cyclists. Your mat is securely strapped on the outside of the pack, which leaves it exposed to the elements, but also gives you a simplistic minimalist approach to storage. There is plenty of space in the interior pocket for clothing, yoga blocks, straps and towels. I love the exterior zippered pocket for my phone and keys.
The pros
Accessory storage with large interior
Super comfortable shoulder sling strap
Small zipper exterior pocket for easy-access to phone and keys
Polyester material is strong and won't fray or rip.
7 color options
Most 15-inch laptops fit into the main compartment
For sweaty clothing, the front flap pocket features a waterproof liner
The water bottle pocket is convenient and sturdy
Mat straps are ultra-strong and securely hold the mat
Cons
Yoga mat is exposed to the elements
Outside of the bag, mat straps
This Manduka mat strap's lightweight minimalism is its greatest asset. The buckles are durable, quiet, and easy to snap around the mat. The exterior zipper pocket is great for personal items like your phone, wallet, and keys. The strap and the pocket are both made from super-durable, water-resistant polyester fabric. It can't be washed, but is easy to spot clean. The adjustable straps allow it to fit almost any size mat. The only downsides are the lack of shoulder padding and the fact that this mat strap leaves your yoga mat exposed to the elements.
The pros
Small and light weight
Velcro-free! Easy, quiet close buckles
Zipper pocket on the exterior for personal belongings
Heavy duty polyester material
It is easy to find clean
Minimalist black chic design
Cons
Mat is exposed to elements
An unpadded strap can be irritating on the shoulder
Elenture is a leader in design and aesthetics. These travel bags are super cute and available in a huge selection of colors and patterns, from colorful leaves to Thai elephants to watercolor style painting. The design is chic and slick, essentially a cylinder shaped bag with a synthetic leather zipper and logo emblem. The strap could be more supportive, but it does the job. These bags fit standard yoga mats up to 26″ wide and 6″ in diameter when rolled up. Unfortunately, 1/2 " thick mats will not fit.
The high quality canvas fabric is durable and pleasant to the touch. It is easy to store small items like keys or your phone in the exterior pocket. This bag is the best option as a gift or for traveling yogis. The best thing about it is how easy it is to unzip from the side and toss your mat in. There is no need to wrestle with buckles or shoving the mat in from above. There is only one main zipper that keeps the mat in place and protected from any dirt or water.
Pros
Amazing design and pattern options
Simple large zipper pocket to toss in your mat
Small exterior pocket for valuables
For easy transportation, sling your arm over your shoulder
Great gift for a new yogi or traveling yogi
High quality canvas won't rip or fray
Strap is not very padded or supportive
Fits mats that are too thick or large
Final Verdict

If you are looking for a no-frills yoga mat carrier at a budget-friendly price point, we recommend Zodaca's Lightweight, Full-Zip Yoga Mat Bag. You even get a pocket to store your mat.
We spent many hours looking at top-rated yoga bags and evaluating their comfort, capacity, style, as well as durability, before settling on the top choices. We also consulted a yoga expert–Monisha Bhanote, MD, a yoga medicine therapeutic specialist–on what to look for when buying a yoga mat bag.
To ensure you'd find a yoga mat bag you love, we featured a range of different styles. Some of our top picks win on capacity, offering enough storage space for multiple yoga mats and accessories. Others win on convenience, offering an easy way to get your yoga mat from point A to point B.
Just remember that capacity often comes at the cost of convenience. Big, roomy yoga mat bags are harder to carry than small ones with less storage space.
There are many options for yoga mat bags: backpacks, tote bags and duffel bags. Each style has its pros and cons. Bags with two straps, like backpacks, are more comfortable to carry, because they evenly disperse weight across both shoulders. But larger bags, like duffels and totes, can typically hold more equipment.
Pay attention to zippers and pockets. A bag with many pockets makes it easier to store your belongings. Bags with zippers will ensure that your items are safe while you're out and about.
Good yoga mat bags are durable, breathable, and easy to clean. You want weather-resistant, sturdy materials that are durable and can withstand wear. And pay attention to breathability: Proper ventilation will help prevent stinky smells and bacterial growth. Finally, check the care instructions. Workout equipment can get pretty gross, so you'll want a yoga mat bag that's either machine-washable or easy to wipe clean.
Look for yoga mats that are easy to transport. Look at the silhouette of your bag: Does it look slimmer or more bulky? Pay attention to the straps. Are they adjustable for your shoulder and padded?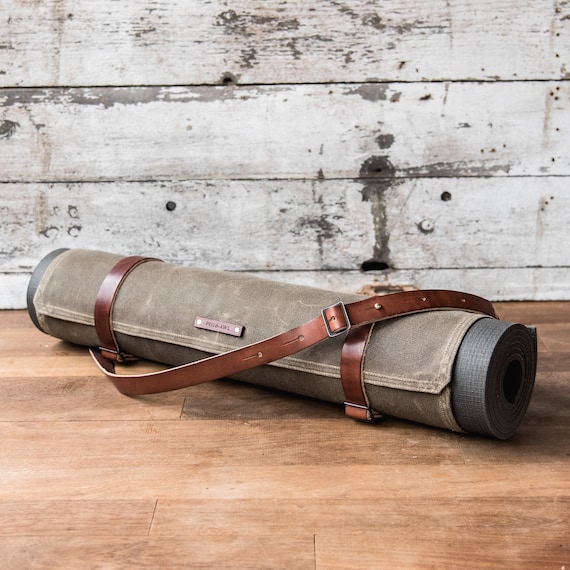 Gaiam Chakra-Embroidered Yoga Mat Bag for The Spiritual Yogi

The Chakra Embroidered yoga mat bag is a simple design. It has large pockets that will fit most sizes of yoga mats. It also has a small side pocket for keys and a water bottle.
This bag, which is 100% cotton, *is not* waterproof. So, no guarantees your mat won't get a little wet if you take it out on rainy/snowy days.
Price: $
Get it via: Gaiam.com
What Size Is Your Mat?

The order of operations is nonnegotiable: First, buy a yoga mat that fits your needs. Then, buy a bag that your yoga mat can fit inside. You will have fewer options for mats if you do it in the opposite direction.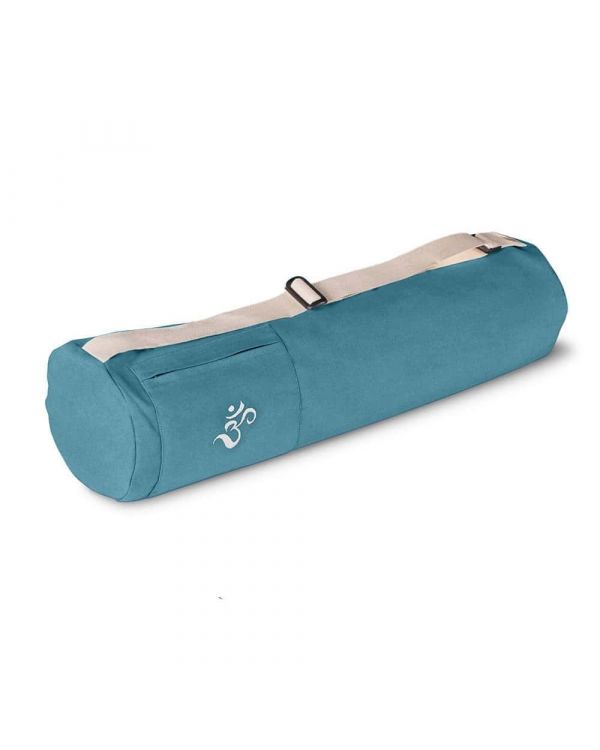 Simplify Your Practice

No more hassle packing and carrying your Yoga gear to and from the studio. Ease into your practice knowing your keys, bottle and other everyday essentials are not far away.
Improve flexibility, build strength and feel calm & centred. You will be able to bend and stretch using simple moves from yoga, Tai Chi elements and Pilates. BODYBALANCE provides an inspirational sound track.
Icon Luxe Yoga Bag for Bougie Benders

This bag is luxurious, true to its name (until Gucci enters yoga mat market),
Inside this quilted cutie, you'll find a laptop pocket, zip pockets for valuables, a pocket for your sweat-drenched post-Bikram bra, and more.
Only problem: The bag has straps to secure the mat in the bag's beachy style, but not the sheath protecting the bag.
Price: $$$
Get it via: SweatyBetty.com
Material

Nobody wants a sling bag or backpack that digs into their shoulder. Yoga mat bags that are ergonomically designed and comfortable to use will be the best. Yoga mats (especially heavier duty ones) can be pretty heavy and you want to make sure the carrying strap is reinforced for comfort.
0

Because why not match your camo legging and bra set to your yoga bag?
With a built-in laptop case, two water bottle holders, a bajillion lil' coin and card slots, and underbelly straps for your mat, this souped out Black Camo sack will support you wherever you're headed.
Price: $$$
Get it via: Athleta.com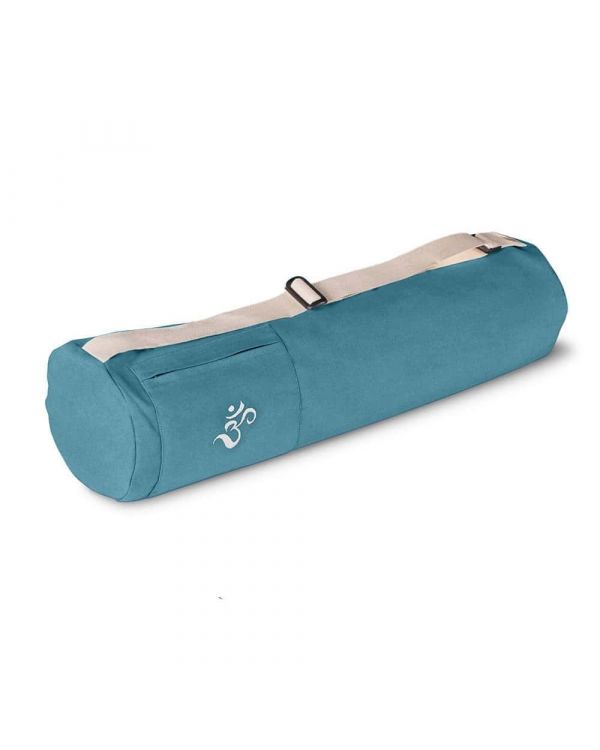 How do you style?

You should pick the first option if you have to choose between liking the bag's appearance or not. You should not walk in shame. *Wink*.
Why Use A Yoga Bag?

If you're trying to decide if a yoga mat bag is worth it, consider how long it takes to get all your gear together to go to the studio. It was important to me that everything I needed could be easily gathered and carried to the studio. There's no need to scramble towels or blocks into bags.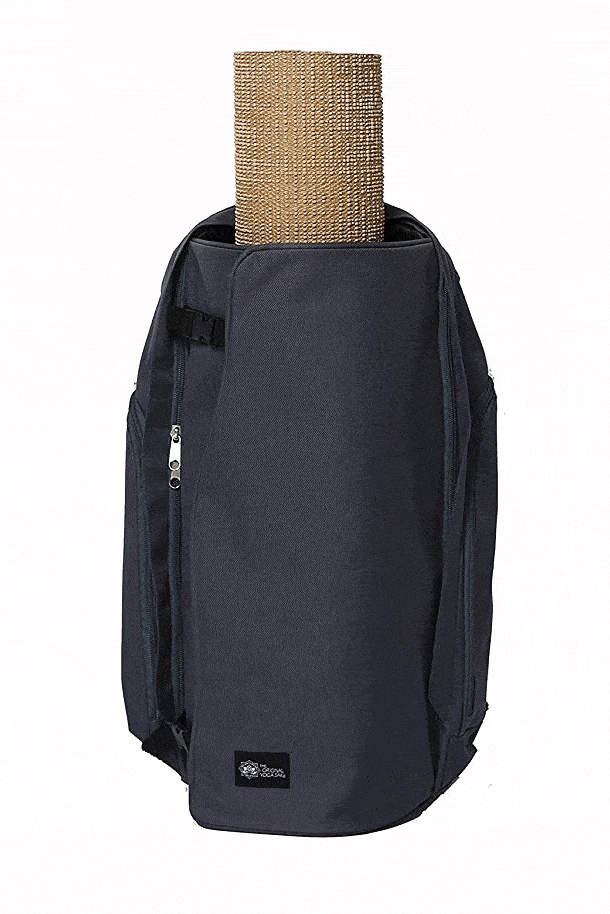 What'S Your Budget?

How much green are you really willing to dish on a yoga mat bag?
A simple bag can be purchased for $20-35, but more expensive bags will usually come with waterproof, durable material. Plus, they tend to be bigger. They are much larger.
Benefits Of A Yoga Mat Bag Include:

Your mat should be rolled up
Protect your gear from dirt, grime, and the elements
Less cleaning
Less organizational issues
It is easy to keep in the studio
Keep all your yoga gear in one place
You can carry it on the go.
No annoying mat straps (or that terrible velcro sound)
Store water bottles, towels, blocks, clothes, phone, and anything else you need for yoga
Yoga Mat Bag
Best Sellers In Yoga Mat Bags
Ewedoos Yoga Mat Bag with Large Size Pocket and Zipper Pocket, Suit Most Size Mats ELENTURE Yoga Mat Bag, Yoga Mat Carrier Full-Zip Exercise Yoga Mat Carry Bag for Women Men… DZT1968 TIK Tok Leggings Butt Lift Long Leggings for Women, Seamless Leggings High Waisted Anti Cellulite Workout Tight Leggings, Yoga Pants… Gayo 100 percent Cotton Rectangular Yoga Bolster Pillow Package with Extra Cover and Carry Bag – Medium Travel Size Yoga Bolsters and Cushions…
Yoga Mat Bags & Yoga Mat Holders
For a practice with so many established benefits, yoga requires relatively few pieces of equipment and accessories. One important accessory is a yoga mat bag or yoga mat holder, which is specifically designed to keep your equipment organized and available. We carry a variety of yoga mat bags and yoga may holders in different sizes, styles, and materials to suit your personal needs. Our and gym bags are comfortable and functional, with room to carry your yoga mat, water bottle, and towel as well as extra pockets for your keys, phone, and personal things. If you want an over-the-shoulder bag just for your yoga mat, we offer an enticing range that includes yoga mat bags with drawstring or zipper closures, adjustable belts, and an exterior accessory pocket.
A lightweight and compact are a convenient alternative to a yoga mat bag; our line of lightweight yoga straps includes one that acts as a yoga strap to help you perform difficult stretches. Aside from being comfortable and practical, our yoga mat bags uplift and nourish your soul with their appealing colors, inspiring images, and pleasing aesthetics. Our designs vary from brightly colored hand-beaded or delicately embroidered designs. Choose a style that complements your personal outlook or spirituality, and enjoy its trendy, visual appeal.
In line with our belief in the value of earth-friendly goods, we deliver bags made from 100 percent cotton, 100 percent recycled materials, and 100 percent organic hemp for your easy care and use. This collection also includes exquisite pieces handcrafted by fair-trade artisans with rich and special finishes. We carefully choose our yoga mat bags and yoga mat holders to deliver high-quality items to fit your individual requirements. Gaiam aims to fulfill all your personal needs for yoga equipment and accessories. Browse our range today and take your yoga anywhere!
Best Backpack: Aurorae Yoga Mat Bag
Buy on Amazon For yogis on the go, this backpack is a nice choice. The crossbody design makes it simple to tote, and it has enough space inside to accommodate a spare set of clothes, a towel, snacks, and even a laptop. It's perfect for hiking and other outdoor activities during which you may want to take to your mat and practice in a picturesque setting. Best Basic:
FIT SPIRIT Exercise Yoga Mat Bag w/ 2 Cargo Pockets Buy on Amazon Buy on Walmart This bag from Fit Spirit is simple, but not boring. It comes in an assortment of bright colors and is emblazoned with a pretty tree of life pattern. Made of canvas, it's sturdy and easy to wash. It's built to hold standard-sized mats and has two pockets to hold your phone, keys or other small objects. This bag is powerful and roomy plus, you can't beat the price.
Best Storage: Lulu Fanatics Get Rolling Yoga Mat Bag
Buy on Lululemon For a nice, trendy mat bag, this selection from the elite retailer of fitness wear, Lululemon, can't be beaten. The large opening helps you to slip your mat in and out with ease, and a special pop-out pocket provides space for your water bottle. For hot yoga fans, this bag comes with a "sweaty gear" compartment, so you can keep your post- Bikram -class clothes separate. An extra bonus: the holding strap detaches and acts as a stretching strap.
Shop Manduka Yoga Mat Bags & Yoga Mat Straps
High quality bags to take your practice wherever. Shop yoga mat bags, yoga mat straps, and carriers. Manduka bags are made by Yogis for Yogis on-the-go. About us: Manduka feels an obligation to reduce global consumption and make high quality goods that last longer. Made with precision and passion, Manduka yoga mats are designed with sturdy materials so you can feel good about using our products.
Yoga Mat Bag Free Crochet Pattern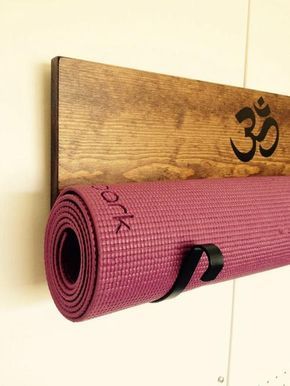 This post may contain affiliate links, meaning that I may receive a small commission if you make a purchase. See our disclosure policy for more detail. Are you into yoga? If you crochet and attend daily yoga classes, you'll love this free yoga mat bag crochet design! This crochet yoga case suits an average size yoga mat and has a drawstring cord that doubles as a strap. I feel fancy already.
Yoga Mat Bag Free Crochet Pattern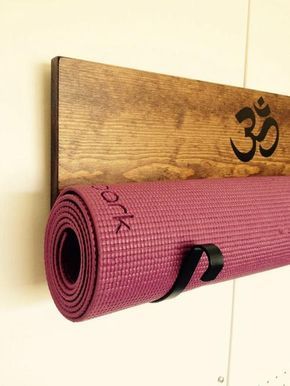 I've recently started taking a "stretch and strength" class at my nearby gym/recreation center. Twice a week I bring in my yoga mat, all rolled up under one arm, ready to conquer the day. My yoga mat was feeling a little neglected and because I cover everything else I own in yarn, I thought I should whip up a yoga mat carrier crochet pattern too. 😉 I hope you enjoy it!
Yoga Mat Bag Dimensions:
About 14″ diameter and 25″ in duration. This bag is intended to fit "average" size yoga mats, which are usually 24″ wide and 68″ long. There is an ad-free, PDF version available on Ravelry When the drawstring is completely open, the strap is taut. When you pull the strap to sling it over your shoulder, the drawstring cinches automatically and makes the strap the ideal length. This crochet yoga mat bag is worked using the Grid Stitch, close to what we used to make the Grid Cardi
I Am Using My Favorite Cotton Yarn: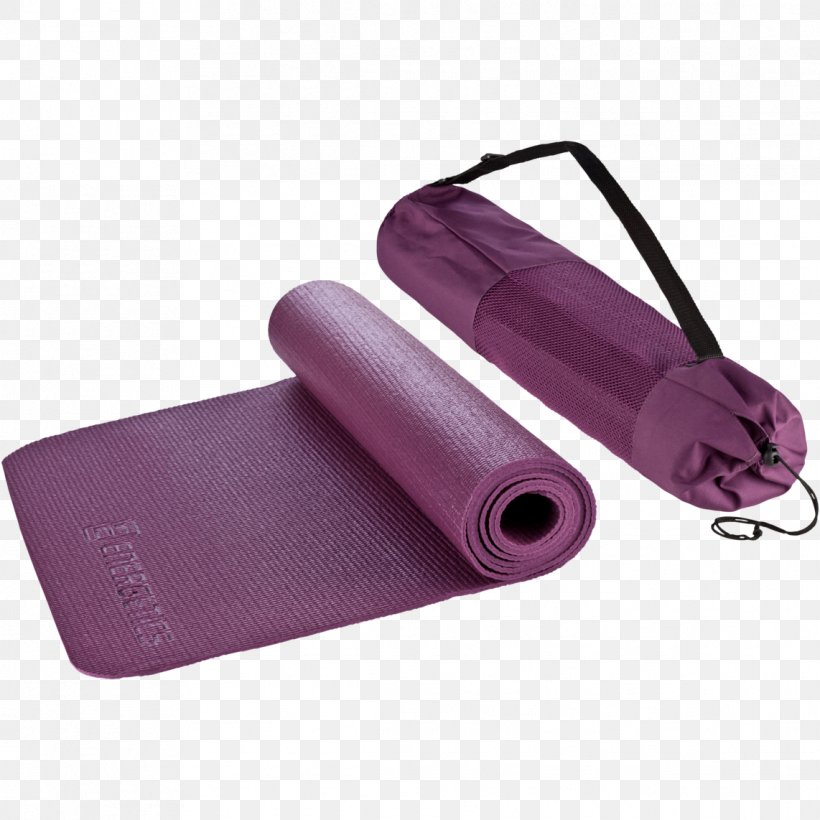 Dishie . The colorway pictured here is Creme Brulee and is simply delicious. I love the vibrancy of this cotton yarn Stitches used: Single Crochet
You Will Also Need To Know How To Make An I-Cord
. I-cords are not difficult to make, but if you're more comfortable making a base half double crochet , you might use that for the strap instead.
Yoga Mat Bags
Barefoot Yoga Mat Bags were the first ever made in the world beginning in 1996. Our bags are known for their high quality construction, reliability, and for being available in a large array of designs and colors, making them unique in the yoga industry. They are expertly made in India from an exotic range of fabrics with centuries-old traditional designs and embroideries. There is a bag for each.
View As Grid List Sort By Set Descending Direction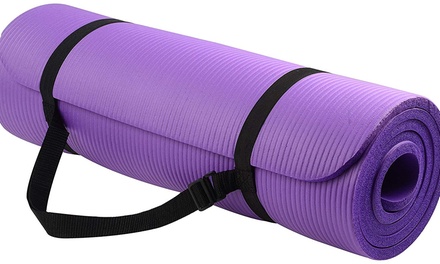 Pattern: Frannamaste Yoga Mat Bag (Black/Gold Only)
Embodying timeless beauty and practical style, this is the template for my FranNamaste Yoga Mat Bag (black/gold bag only). The pattern is a tapestry crochet bag influenced by the rich colors and textures of Native and Indigenous people. This is a great crochet project for any summer lover! Experiment with paint, learn new crochet techniques, sport this bag to any opportunity for yoga in the park, as a towel/accessories bag to the beach, or even as an artwork carrying case.
MATERIALS YARN Lion Brand 24/7 Cotton (100 percent Mercerized Cotton; 186 yards/100 grams) in two colors 210 grams Color A (Goldenrod) 190 grams Color B (Black) Approx. 400 grams total Bag (right) photographed in colors Camel, Rose, and Mint Bag (left) photographed in colors Goldenrod and Black GAUGE 14 rounds sc in pattern = 6.25" circular base HOOK US E/4 – 3.50 mm crochet hook FINISHED DIMENSIONS 26" tall x 6.25" wide Share photos of your progress by using the hashtag #FranNamaste **This is a PATTERN FOR BLACK/GOLD BAG ONLY and not a physical product.**
Why A Yoga Mat Bag Is Important
Yoga mats can be tricky to carry around, particularly if you don't have anything to keep them from unraveling. And even though you do use a yoga mat harness to hold your mat, your mat is always unprotected from the elements whenever you fly with it on your back. With this in mind, you may want to invest in a yoga mat pack, as it is the most secure choice for storing and protecting your mat from wear and tear.
What To Consider When Purchasing A Yoga Mat Bag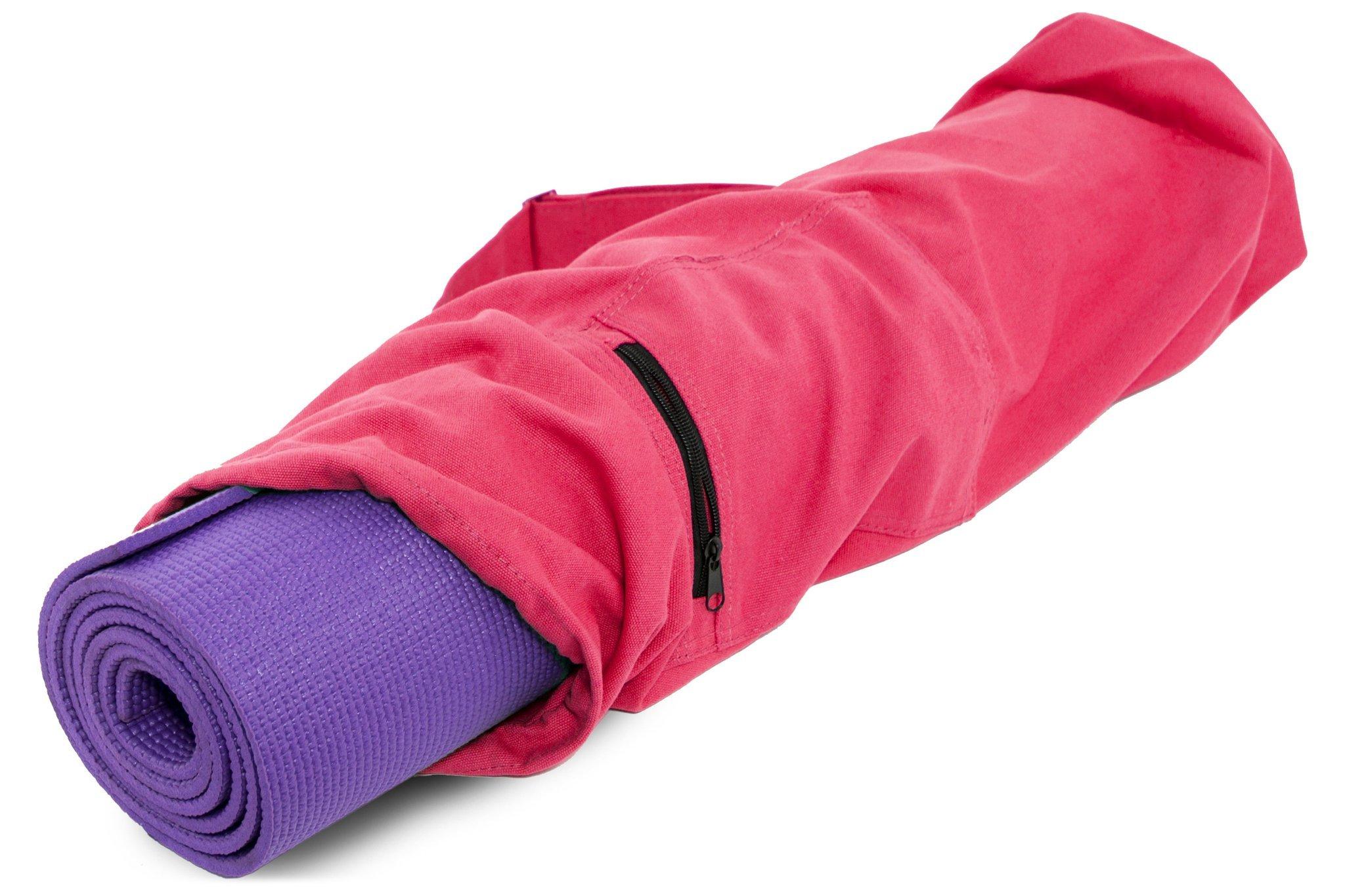 There is a wide range of choices for buying a yoga mat bag, each made from different materials. The most commonly used are nylon, linen, and cotton, although more and more people are tending to prefer eco-friendly alternatives. Some yoga bags also come with a choice for air holes, so that your mat can air out in-between uses. If you are looking for fabric with more durability, a canvas yoga mat bag is an excellent choice, because canvas fabric is long-lasting and can be easily washed.
Features To Look For In A Yoga Mat Bag
Yoga mat bags can come with a number of different features. Some bags come with a variety of pockets that can be used to carry keys and phones when commuting to and from the gym. Other bags feature flexible straps for a more comfortable fit when you're holding your mat.
Yoga mat bags may also have various closure methods. The most popular are zipper and drawstring, but you can find bags that have velcro, snap closures, or bags that don't' have any closures and behave more like a tote than a mat bag. When choosing a yoga bag, concentrate on features that will make your mat bag feel comfortable, practical, and safe when in use. Look for items that have feedback from past customers to see what they think about the yoga mat pack.